API Response Codes
These are the top level response codes that will give a high level indicator of the status of the API request.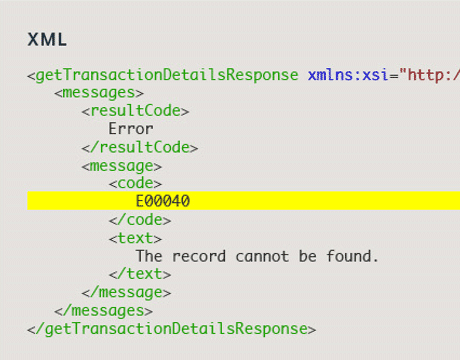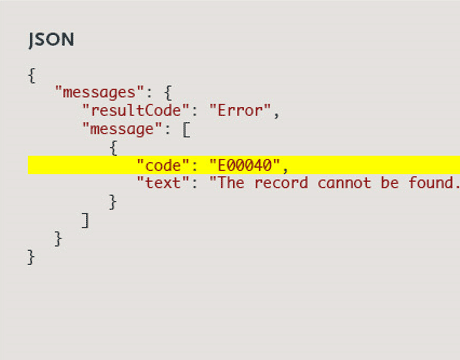 NOTE: This code may be informational, beginning with a "1" prefix, e.g. "100004".
Transaction Response Codes
For payment transactions there is an additonal level of response codes which provide detailed information about the status of the payment request.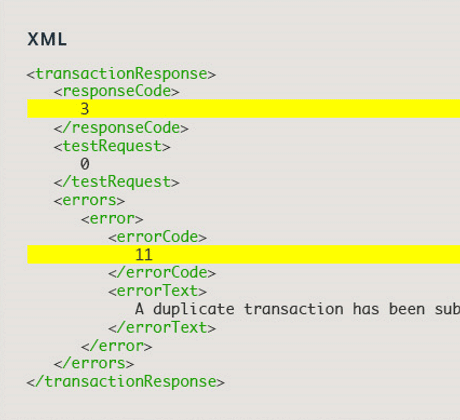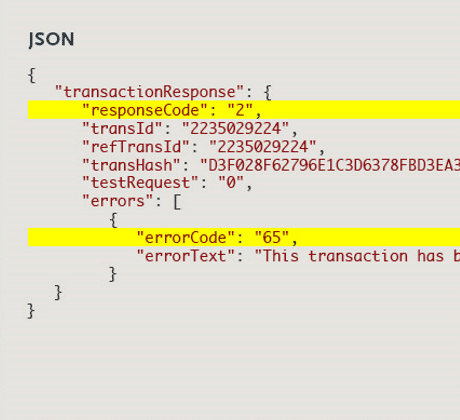 NOTE: The transaction ResponseCode is a high-level indicator of the result of the transaction (e.g. accepted, declined, held for review). The errors list will give more detailed information regarding the payment request.